All donations from individuals, businesses and organizations are fully tax-deductible.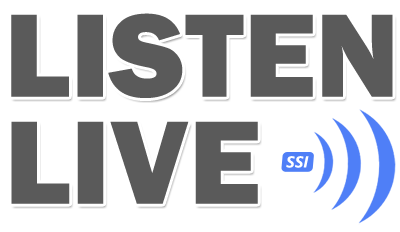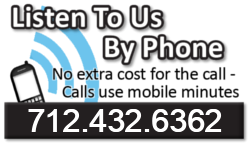 WXGN 90.5 FM QUICK FACTS

500 Watt Class A FCC licensed non-commercial radio station broadcasting in downtown Ocean City atop our office on the corner of 8th and Asbury
Licensed in Egg Harbor Township and owned and operated by Joy Broadcasting Inc., a 501(c)(3) non-profit corporation, we are listener supported radio.
An Eclectic Album Oriented Rock formatted Christian Station playing major label, independent label, and non-label artists.
OUR MISSION STATEMENT

To affect the lives of listeners via the airplay of songs by artists who hold to a worldview affected by their faith in Christ.
To serve the Greater Ocean City area through the airplay of PSAs, promoting concert events, and being a presence at community affairs.
To provide internships in the radio broadcast medium, and to air programming created by students on a partnership basis
REQUEST LINE 609-391-ROCK ~ OFFICE PHONE 609-391-TheX
WXGN 801 ASBURY AVE. SUITE 612 OCEAN CITY, NJ 08226
wxgn90.5fm@gmail.com
LISTEN LINE by AudioNow(712)432-6643
ARTISTS (a sampling)
A Plea For Purging, A Rotterdam November, Abandon Kansas, Ace Augustine, Addison Road, After Edmund, AG Silver, Alove For Enemies, An Early Ending, Anathallo, Anberlin, And Then There Were None, As Cities Burn, As I Lay Dying, Ascend the Hill, Audio Adrenaline, August Burns Red, B. Reith, Barlow Girl, Becoming the Archetype, Before Their Eyes, Before There Was Rosalyn, Bless The Fall, Blindside, Bluetree, Bob Smiley, Bon Voyage, Bosc, Bradley Hathaway, Bride, Building 429, By the Tree, Capital Lights, Chase N Afta, Chasen, Chasing Victory, Children 18:3, Chris Tomlin, Circle Slide, Color House, Colour Revolt, Comeback Kid, Compelled, Consumer, Cool Hand Luke, Corpus Christi, Creed, Cry Of The Afflicted, Danyew, Dave Pettigrew, David Crowder Band, Day Of Fire, dc Talk, Deas Vail, Decemberadio, Decyfer Down, Delirious, Demon Hunter, Destroy the Runner, Dinner and a Suit, Disciple, Dizmas, Dogwood, Dream Pilots, Earth From Above, Earthsuit, Edison Glass, Eleventyseven, Emery, Esterlyn, Falling Up, Family Force 5, Fireflight, Flatfoot 56, Flyleaf, FM Static, For Today, Fort Pastor, Further Seems Forever, Furthermore, Grammatrain, Grey Holiday, GS Megaphone, Gwen Stacy, Haste The Day, Hawk Nelson, High Flight Society, Hillsong United, Hoi Polloi, Holding Onto Hope, Hyland, Hyper Static Union, I AM Alpha And Omega, I Am Terrified, Ilia, Ill Harmonics, Impending Doom, In the Midst of Lions, Inhale Exhale, Ivoryline, Jars of Clay, Jason Upton, Jeff Deyo, Jeremy Camp, John Reuben, Jon Foreman, Jon Lowry, Jonah 33, Jonezetta, Justin Bieber, Kids in the Way, KJ-52, Kronicles, Krystal Meyers, Kutless, LaRue, Last Tuesday, LeCrae, Leeland, Lester Lewis, Life In Your Way, Lincoln Brewster, Luna Halo, Mae, Mainstay, Manafest, Manic Drive, Matt Redman, Mattie Montgomery, Maylene And the Sons Of Disaster, Me in Motion, mewithoutYou, Michael Gungor, Miss May I, Mourning September, MUTEMATH, MxPx, MyChildren MyBride, Neon Horse, Nevertheless, Newsboys, Norma Jean, Number One Gun, Oh, Sleeper, Once Nothing, Onward to Olympas, Ortolan, Owl City, P.O.D., Paramore, PAX217, Petra, Phil Keaggy, Pillar, Pivitplex, Plankeye, Plumb, Project 86, Red, Reilly, Relient K, Remedy Drive, Revive, Rob Lacy, Run Kid Run, Ruth, Ryan Payne Band, Salient, Salvador, Sanctus Real, Seabird, Search the City, Secret And Whisper, Sent By Ravens, Seven Day Jesus, Seventh Day Slumber, Sever Your Ties, Shane & Shane, Sherwood, Shirock, Showbread, SiLOam, Since October, Sixpence None the Richer, Skillet, Sleep For Sleepers, Sleeping Giant, Smalltown Poets, SonicFlood, Sons of God, Spoken, Standing Small, Starflyer 59, Stellar Kart, Steve Taylor, Storyside B, Stryper, Sullivan, Superchick, Superhero, Switchfoot, Texas in July, The Afters, The Almost, The Ascendicate, The Birdsongs, The Bridge Band, The Chariot, The Classic Crime, The Color Morale, The Crucified, The Devil Wears Prada, The Elms, The Ember Days, The Eternal Affect, The Evan Anthem, The Famine, The Fold, The Great Commission, The Honour Recital, The Human Flight Committee, The Hundreth, The Insyderz, The Juliana Theory, The Kry, The Letter Black, The Myriad, The Photo Atlas, The Rocket Summer, The Showdown, The Surrogate, The Switchkids, The Wedding, The Wrecking, Third Day, This or the Apocalypse, Thousand Foot Krutch, To Speak of Wolves, tobyMac, Tree63, True Witness, Tyrone Wells, Underneath the Gun, Underoath, Unspoken, Vota, War Of Ages, Wavorly, We As Human, We Shot The Moon, Where the Ocean Meets the Sky, With Blood Comes Cleansing, With Life In Mind, Worth Dying For, Wrench in the Works, Write This Down, xDisciplex A.D.x, Zao